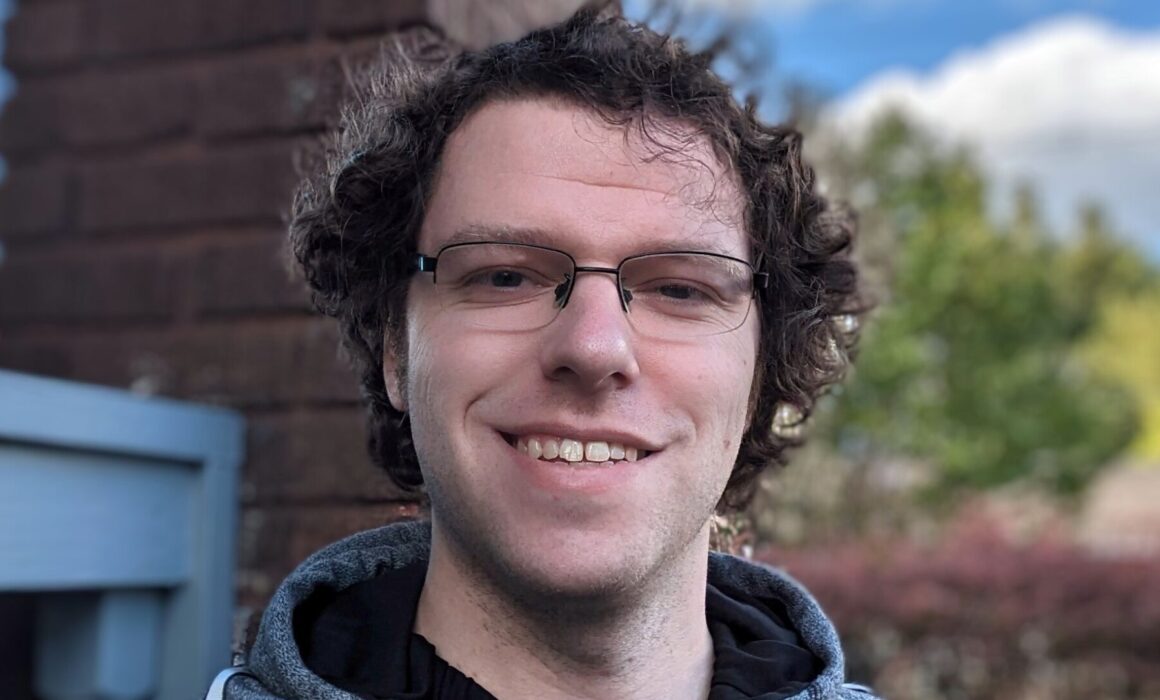 Meet the Team Monday – Joel MacFadyen
Software Developer
Next we've got some questions for our Software Developer, Joel!
---
Question #1) What do you do at Petricore?
I'm a software developer at Petricore working on contracted AR/XR projects.
Question #2) Where did you grow up? Where did you go to school?
I grew up in southeast Michigan. Originally, I went to school at Lawrence Technological University for software development, but finished with a degree in video game art. I was able to work on a lot of solo projects, so I became very familiar with programming, which led me into doing that professionally.
Question #3) What do you like to do outside work?
I enjoy a lot of things! I've been dancing for over 12 years now with a focus on Popping styles, but I like to pull from everything, be it Ballet, Breaking, or Waacking. Additionally, I enjoy playing/making games, watching movies and anime, and would like to learn more guitar and piano.
Question #4) If you could get a 2 week all expenses paid vacation anywhere in the world, where would you go?
I'd really like to visit Japan, especially around the cherry blossom season.
Question #5) What is your favorite, and then your least favorite chore to do?
My favorite chore is probably doing the dishes, and my least favorite is definitely scrubbing the bathroom.
Question #6) You've got to live the rest of your life as a bug, what kind would you be and why?
I guess I'd be a praying mantis, or maybe a grasshopper because you get to jump around and make a lot of noise.
Question #7) What are some of your favorite games to play?
Everything! Some of my favorites are Hollow Knight, Inscryption, and Sekiro: Shadows Die Twice. I like playing both Indie and AAA, and I'm really excited for some upcoming fighting games. I'm also hoping I can get a new DDR mat soon to play more of that, there's a custom 9-panel one I want to get when it comes out.
Question #8) Songs that you're most likely to have on loop?
Any song by Florence and the Machine, otherwise the Neon White soundtrack of late.
Question #9) You get to hang out with 3 fictional characters, who would you choose?
Oh, that's really hard. Maybe Gabumon from Digimon? I'm not sure, it's a tough pick. It'd probably be characters that could teach me skills or magic from their world.
Question #10) What's a hidden talent/hobby of yours people might not know about?
I'm happy to talk about my background in dance, but a lot of people wouldn't guess I do that. I even auditioned for "So You Think You Can Dance" and made it into a commercial!
Question #11) What's some of your favorite TV shows/movies?
For movies, my favorite right now is probably Everything, Everywhere All at Once. I also really enjoyed Dune, and I'm excited for Part 2 of that. For TV, I really enjoy all kinds of anime. "Ranking of Kings" was really good recently.
Question #12) Favorite kind of candy?
Snickers! Either that or the holiday Reeces, like the eggs or pumpkins, they have a better chocolate to peanut butter ratio.