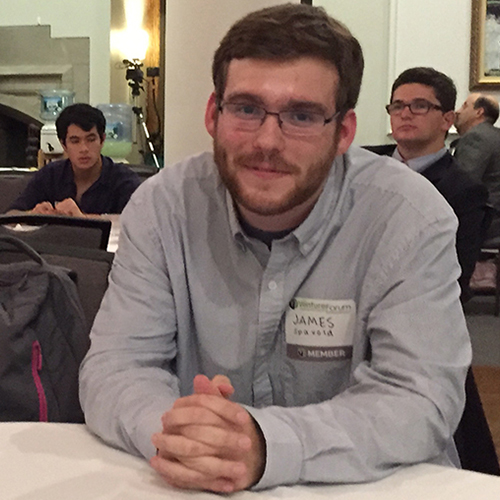 Meet the Team Monday
James Spavold, CTO and Programmer
This week I got to interview our seasoned CTO and programmer, James "Spav" Spavold!
---
Question #1) What do you do at Petricore? 
I'm the CTO but I do most of my work as a programmer. I basically help Ryan out with any tech issues. I also help with projects in more of a product manager role. That said, we normally let developers be their own managers, so most of my day-to-day work is programming. 
Question #2) Where are you from, and where did you go to school?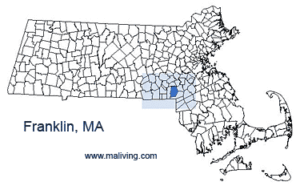 I'm from Franklin Massachusetts. (pictured to the left), very suburb, a normal Mass town. I went to school at Becker College. I was interested in everything so I tried programming, art, and general management. I ended up majoring in design with a concentration in programming. Most of my programming is self-taught though, they gave me the foundation and I picked up where they left off in terms of systems programming.
Question #3) What do you like to do outside work?
I like playing games – I used to be heavy on FPS (First Person Shooter), but now I play a lot of strategy games, especially Hearts of Iron and Crusader Kings. WoW (World of Warcraft) has a soft spot in my heart, so I always play that a little bit. I like reading, more manga these days, and watching anime and lots of random TV shows.
Question #4) When people asked you what you wanted to be when you grew up when you were 5, how did you respond?
Most likely I'd say I wanted to be a police officer or soldier, since I was big into military history. One of my ideas for once I got out of college was to try to get into West Point. When I was little, war was really romanticized, but when I was 17 or 18 I decided that it didn't sound like something I'd want to do. I still considered ROTC (Reserve Officers' Training Corps) as a way to pay through college but I found programming a lot more fun and I wouldn't want [ROTC] to get in the way. I wanted to be an architect at some point. I really liked CAD (Computer Aided Design) in high school, but I'm probably really crappy at it now. 
Question #5) If you didn't work in games or any kind of software anymore, what would you do instead?
I've been thinking about trying to stream at some point. I enjoy watching streams sometimes if I need idle chatter in the background, but I think of that more as a hobby and not as a job. In terms of an actual career, anything I would want to do would require going back to school. Maybe I would become an architect or something like that. If I could choose another software discipline, maybe web design? Websites seem like mostly UI (User Interface), and I love UI.
Question #6) What's a hidden talent of yours that people might not know about?
I can wink, but only with my left eye. 
Question #7) What's a fond memory you have from the first year of Petricore?
When we started out we didn't really have an office at all, we were working out of the biggest/centrally located of the apartments. We had a really big couch we all worked from on our laptops, while some used desktops in their rooms. That's when we got our first contract. At some point all of us were sitting on that couch, just working. We transitioned straight out of college so it was a very college feel. We're still pretty homegrown. I think now we're more serious but we know when to relax and when to focus. We returned to that a bit with work from home, so it's been somewhat nostalgic. I do like our office too, because it's easier to stay productive.
Question #8) What are some of your favorite games?
WoW (World of Warcraft) is hands down my favorite game. It's a little nostalgic now, but it's what all my friends were centered around growing up. In terms of games I used to play, Empire Earth, an old strategy game no one has played, that was my go-to strategy game and I've reintroduced friends to it. The servers are dead now so we use fan servers. More modern games I like are the paradox titles – Europa, Crusader Kings, Hearts of Iron. One of the projects I was doing solo outside of work was trying to recreate Empire Earth as an open source project, I'd like to do a remaster of that or release something similar. Make it easier for people to play. 
Question #9) What made you want to become a game developer?
I really didn't know what to do, but I liked video games and even if I didn't get into games I figured that I could go into software development. I ended up going to Becker because I liked the feel of the campus more than some of the other bigger colleges, and Becker is more game focused. I picked going into software because I wasn't quite sure what I wanted to do and it's what I liked at the time. I think I made the right choice and it's something I knew that I enjoyed.
Question #10) If you became a tree, what kind of tree would you be?
I would be an Oak. Oaks can be pretty big trees and they're sturdy hardwood.
Question #11) What's a piece of code that you're really proud of,?
The view manager that we use. I had been using it for a little while and it made me feel really good when everyone else started using it. It was nice when everyone adopted it but it definitely needs an update. I think the way that the API (Application Programming Interface, basically what we use to interact with external programs) manager which uses JSON (popular file format) and plans for different handlers, even though it's not done, it's so modular that it can have those missing pieces and still work. I'm proud of that too.
Question #12) If you could become world famous for being really good at making a certain kind of dessert, what would that dessert be?
Vanilla ice cream. "The world's best vanilla ice cream" – that would be an achievement. Plus, vanilla ice cream is my favorite dessert.